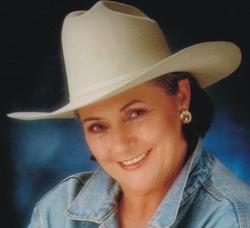 Sue Williams - AQHA Professional Horsemen
https://www.suewilliamsequine.com.au/
Phone: 0459-691500
Video 2 - How to tie a Hackamore
Video 1 - How to hold your Reins
As a Professional Horse Trainer for over 40 years, I have started, trained and shown many Open, Amateur, Youth and Non-Pro riders and horses to State & National titles in Futurities and multiple western and English events.

In 1990 I was very proud to be asked to be the Team Coach for the AQHA Youth World Cup in Canada. After which my family spent 6 months furthering our training skills with leading trainers in the USA.

I chose to stop judging some years ago, however in the past having held my Judges ticket with the HSAA, NRHA, AQHA, AAA and PHAA, I have judged in every state of Australia as well as New Caledonia, New Zealand and Canada.

I am a Clinician and past AQHA Director for over 12 years, during which time I held the position of Vice-President, Youth Convenor, International Director, Show & Performance Convenor and Judging Convenor.
In early 2000 I managed an Equestrian Academy at a 5-star Golf Resort in Malaysia where I introduced a Youth Programme and bought a new discipline of Western Riding and Training to the country.

In 2018 I was honoured to have been awarded the prestigious AQHA Medal Of Esteem. An award of which I am extremely proud. This medal is awarded to a member who has made a major contribution to the Quarter Horse Breed.

I am a Certified Instructor with the Horse Safety Council of Australia. I also obtained my AQHA Professional Horsemen recognition which sets a high standard for all trainers accepted into this AQHA.

My husband and I own a property near Tamworth and enjoy breeding a few quarter horses and conduct Ranch Riding clinics and lessons throughout Australia.
I commend and thank the AQHA for this great initiative in assisting their Professional Trainers in promoting their business through the social media forum.

Sue Williams
Sue Williams Equine Versatility