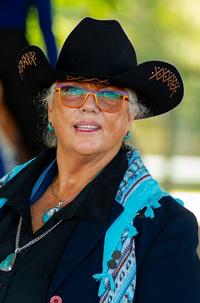 Lorelei Payne
0412 277 712
loreleipayne@gmail.com
I started pre training racehorses for my dad and I was given ex racehorses to trained as my hacks taking them to the top at Royal Shows, HOTY, ASH, ANSA and Thoroughbred National High Point Awards.
All of this giving me a great foundation to move forward successfully with my new passion, the Australian Quarter Horse.
In the last 10 years I wanted to give back to the industry with my knowledge and experiences. I specialise in rider training, building confidence and giving a judges perspective. After a shocking accident, I have first hand experience of what it's like to loose everything and have to push through and learn to walk and ride again.
I have 40 years as EA HSAA judge and 15 years as an Accredited AQHA Judge and now a specialist in Ranch and Western Dressage. I am currently & have been on the board of directors for the AQHA for the last 6 years.