Let the home of the Australian Quarter Horse become part of your businesses success story.
Located in the Equine and Sporting precinct in Tamworth, the Australian Quarter Horse Association (AQHA) Boardroom features space for hire. Hire a room conveniently located in Tamworth opposite the Australian Equine Livestock and Events Centre.
Suitable for both the equine industry and corporate hire. To book please use the form below or for further information please contact Gemma at AQHA on 02 6762 6444 or email manager@aqha.com.au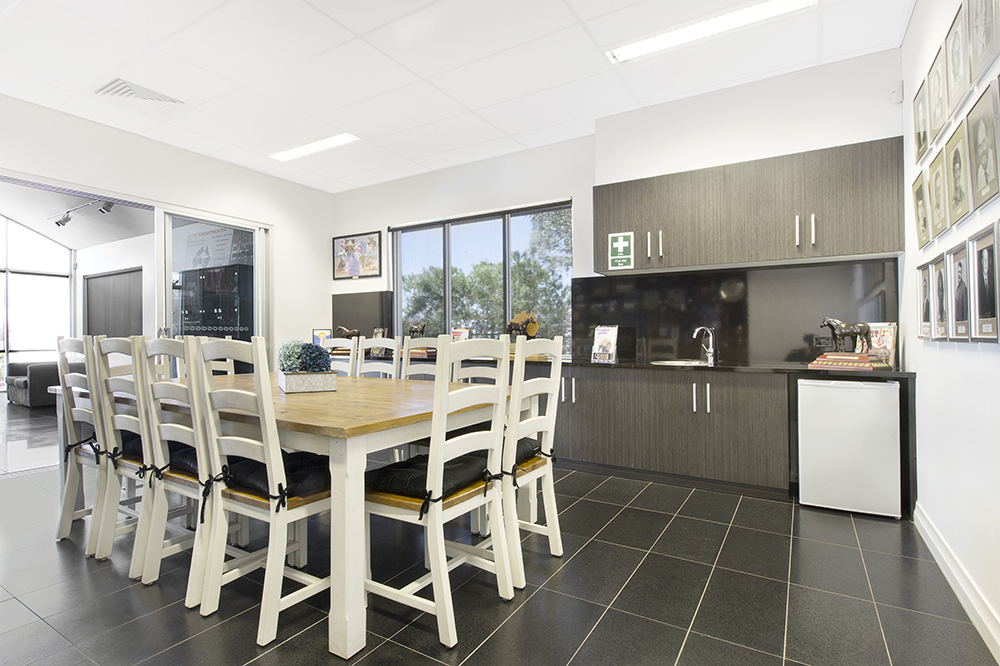 ---
The Mescal Room:
The Mescal Room is a functional and flexible space. It is ideal for quiet meetings, training, classes and more. With climate control, privacy screening, kitchenette with bar fridge, full tea & coffee provisions, 12 seater table and chairs, plus independent amenities. This venue is equipped for disability access and bathrooms.
The Mescal Room Hire Features include:
Natural Light
Individual chairs
Climate control
Private Setting
Quiet Location
Onsite parking available
Disable access & amenities
Facilities available upon arrangement, additional charges: Wi-Fi or A/v Equipment
Catering is the responsiblity of the venue hirer.
Hire Type
Cost
Full Day
Monday to Friday
9.00am - 5pm
$250 ex. GST
Half Day
Monday to Friday
9am - 1pm OR 1pm - 5pm
$150 ex. gst

Short term hire p/hr.

$100 ex. gst
Weekend hire p/day
Saturday to Sunday
$350 ex. gst

Evening rates

Upon application
Weekly hire
Monday - Friday
Upon application
The AQHA invites you to research the venue and location before deciding on your next setting for your meeting conference or class. We know our facility will set the mood for the future success of your business.
Mescal Meeting Room Rental Information and Booking Form
Thank you for your interest in booking a meeting room at our offices. Please find below information about the room, equipment and costs.
Room Rental Costs:
A half day is calculated by morning (9am-1pm) or afternoon (1pm-5pm), and not by the number of hours the room is booked for. For example, if a room is booked between 11am and 3pm this will be charged at the hourly rate.
Catering Options:
Room hire includes tea, coffee, and biscuits. Any further catering requirements will be the responsibility of the hirer or user group.
How to Book:
Please complete the form below so we can investigate your request and arrange the booking.