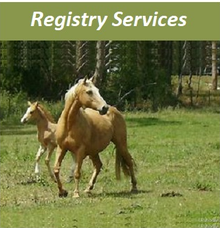 AQHA Stud Book - Trish Wettenhall (Portfolio Director)
A GENERAL OVERVIEW
NB: for full rules regarding our registration/recording categories and information regarding Transfers, Breeding Returns, Genetic Testing, Imported Horses, Prefixes etc. please check Section Two (2) of the Rule Book.

OUR CATEGORIES:
Certificate of Registration - for Q registered horses
Certificate of Registration - Appendix for AX, A1 to A3
Performance Registration - for horses accepted by the AQHA for Performance only, that do not meet all requirements.
Foundation Recording - for breeding purposes only
Forebearers - sires and dams of imported horses, semen, born en route, born in utero, embryos, oocytes
All horses must have DNA on file, and be parent verified (exception Performance Registry and Forebearers)
All horses must complete all generic tests in accordance with current rules
Breeding returns need to be lodged
Progeny must be the result of one of the breedings as per current Breeding Chart.
For all enquiries email qhorse@aqha.com.au